Inside Your Blue (single)
Lyrics by Brian Templeton 
Music by Brian Templeton, Charlie O'Neal, Rick O'Neal, Jeff Armstrong 
Engineered and Mixed by David Minehan at Woolly Mammoth studio (Waltham, MA) 
Produced by Delta Generators 
Mastered by Howie Weinberg (Nirvana, Gary Clark Jr., Jeff Buckley, Red Hot Chili Peppers)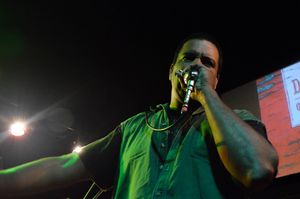 Biography
   Winning awards and playing to sold-out shows across New England and beyond, the Boston-based Delta Generators have made quite a name for themselves since hitting the scene in 2008. Their music brings together their diverse musical influences, drawing on the traditions of Blues, Roots, R&B, Americana and Rock to create a sound uniquely their own.  
   The band is comprised of front man, Brian Templeton (formerly of the Radio Kings as well as collaborations with such notables as Jerry Portnoy, James Cotton and Otis Grand Kings - on vox, harp and acoustic guitar) Brian also currently is the singer for the blues all-star band, The Proven Ones with Kid Ramos, Willie J. Campbell, Jimi Bott and Anthony Geraci. Brothers, Charlie O'Neal (guitar) and Rick O'Neal (bass). Rick and Charlie got their first break in their late teens to early twenties touring and recording for Ben Orr(formerly of The Cars). Rick also recorded and toured playing for guitarist Johnny A. for many years. Charlie also played for the band Must(Wind-Up/BMG) who had a top 10 song in the Billboard Rock Charts, toured with such acts as Aerosmith, Stone Temple Pilots, INXS and performed at venues from the Hollywood Bowl, MGM Grand Arena to the London Hammersmith Apollo. Jeff Armstrong(drums) and Charlie O'Neal also currently plays for Anthony Geraci and the Boston Blues All-Stars. Together the Delta Generators have blended the best of their best to bring their fans an unforgettable musical experience.  
   Since their inception in 2008 the Delta Generators have won awards, nominations and accolades across the country. In 2008 they won the Boston Blues Society Challenge and in 2009 were a top 10 finalists in the International Blues Challenge in Memphis, TN. They have been nominated for the Boston Music Awards, IBC (best self-produced album) and New England Music Awards  (Best Blues Band). Their first album, Devil In the Rhythm, won the Vox Populi category at the Independent Music Awards, and Worcester Magazine named them Best Blues Band.  They have also shared the stage with a host of Blues legends including Robert Cray, Jimmie Vaughn, Walter Trout, Sonny Landreth, John Lee Hooker Jr, Johnny Winter, Three Dog Night and many more. 
   The DGs have also had their music placed in TV and film, including their song Way Down as the theme song to the Netflix series Yankee and many more songs placed in the United States and all around the world.  
    The Delta Generators have released four studio albums - Devil In The Rhythm, Hard River To Row, Get On The Horse, and Hipshakers and Heartbreakers(featuring original front man Craig Rawding), and one live album, Live At The Spire (with Templeton).  They are currently working on recording another full length album and hope to have it out later this year.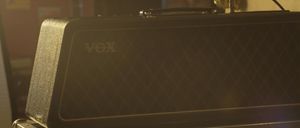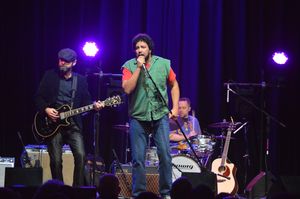 "

The Delta Generators make compelling art using only the finest American ingredients."
— Vintage Guitar Magazine